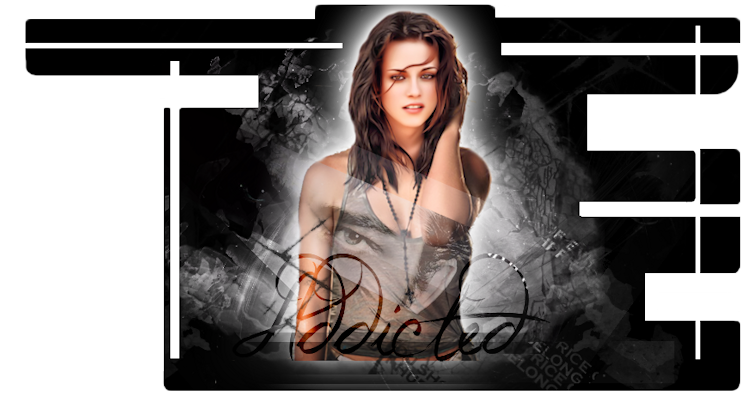 Well everyone, it's been a while but I come bearing gifts. I promise this is one you'll love. You all know I have a particular taste in certain fics, and I usually reject those that aren't my style of reads. However, this one...This one kept me reading.
Addicted by Lizzylillyrose
Now normally, i'm not a devourer of the lovely smutty fics, but I can adamantly admit that this sex engorged, plot thickening, mind fuck of a fanfiction will have you wondering if you need to change you panties or read the next chapter as soon as possible.
Lizzylillyrose (an exceptionable author), gives us another addiction to add to our favorites.
Addicted, will have you clicking on the next button faster than you can realize you have responsibilities to tend to.
Each chapter is fresh, tantalizing, and deliciously drenched fantastically with a perfect mixture of fluff, smut, angst, and mystery. Every chapter leaves a question that'll have you sifting through each chapter craving and needing more.
I stroked him lightly from the base to the head.
"Fuck," he muttered, his eyes closing and shuddering. His jaw was clenched again, and I stood up and
lent
to kiss it, gripping his erection tighter in my hand. He opened his eyes, his vibrant orbs dark with pure lust. My lips parted, and Edward leaned his head towards mine and kissed me, deeply and in earnest. His tongue mingled with mine, and I used the tip of my index finger to circle the head of his penis.
You're lying if you say this didn't capture your attention.
If you're looking for a fic to curl up to tonight, this is one that should be on the top of your "READ LIST*
So open a tab, grab a bit to eat, and get comfortable. You're in for a nice smooth ride.
Read, review, and favorite. Show the author and story the love it deserves and embrace the effort and imagination she gives us from chapter one on down. until next time,
~Tyggy*~